Get the Best Laptop Repair in Gorakhpur
Laptop Repair & Services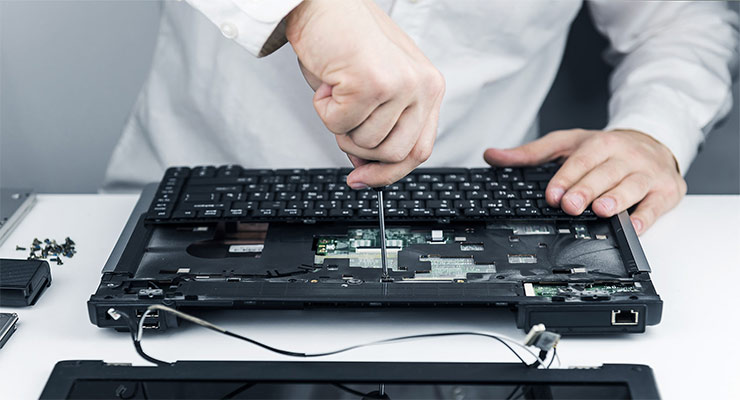 Laptop gone down? Don't worry! Our qualified, friendly laptop repair technicians will bring it back to life. We diagnose and repair all laptop issues, from simple fixes at outstanding fixed prices to complex recoveries completed at competitive hourly rates.
We're quick, we're professional, and we're convenient. You can come to us, or we'll come to you. Our callout laptop repairs are available to anyone within the M25. And we don't charge callout fees. Plus we work evenings and weekends, so you'll never have to wait for an urgent repair. If you're near one of our laptop repair shops, drop in and we'll diagnose most common issues on the spot. Or we can collect, repair, and return your machine to your place of business or your home. Nearly all laptop repairs are carried out on the spot. For all other repairs, we offer a next day service.
Laptop Keyboard Replacement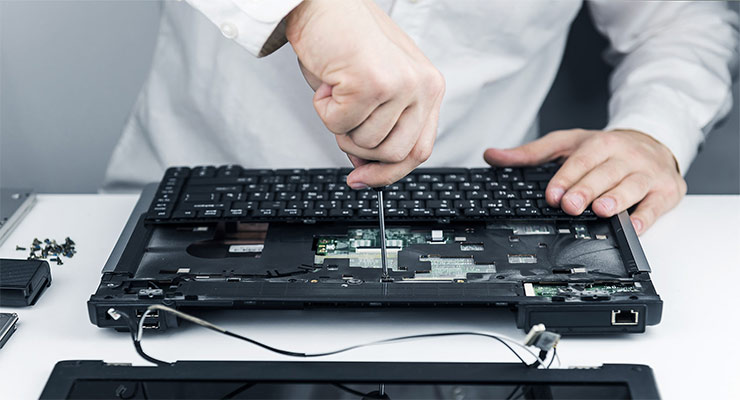 Sticky or missing keys? Our laptop keyboard replacement service is the answer. And with a keyboard replacement cost that's significantly lower than branded or national alternatives, our keyboard repair service guarantees happy customers as well as working machines.

Our keyboard repair service is carried out by qualified, experienced professionals and is suitable for both Mac and Windows machines. Our laptop keyboard replacement service is quick and convenient. We don't outsource keyboard repair jobs. And that means you can usually get your machine repaired on the same day.

If we can't fit you in there and then, we'll keep the laptop overnight and get it back to you the next day. No waiting around for delivery lorries to return your computer, no communication breakdowns or quibbling about warranties. Just fast, affordable repairs that get you back on your feet when you need them to.
Laptop Screen Repair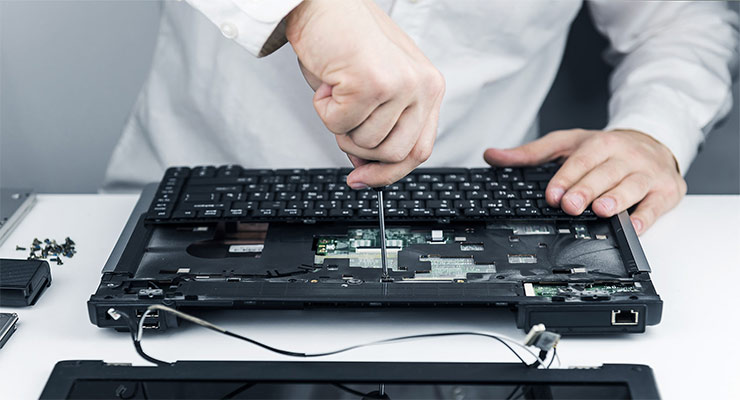 Our laptop screen repair service is quick. We are often able to replace a cracked or broken screen on the same day. Our laptop screen replacement service is convenient. You can come to one of our shops, or we'll come to you. We offer callout repair services to anyone inside the M25 boundary. From Epsom to Bromley, Watford to Chigwell, we'll either visit and repair your laptop screen on the spot, or we'll pick up your machine, take it away, and deliver it back to you at a convenient time.

We can call in at your home or place of business whenever you like: our engineers even work on evenings and at weekends.

Our laptop screen repairs are guaranteed. All new parts fitted by our engineers come with a year's guarantee. And because we're local, you won't have to wait for days for us to get the parts in. If it isn't done for you today, it will be tomorrow. Our laptop screen replacements are carried out by professional, experienced engineers, who understand that a broken laptop can be a disaster. If you're panicking about a late project, lost data, or not having anything to entertain the kids with on a rainy day: don't worry. We'll have a new screen in and your laptop working perfectly just as soon as you can say
Laptop Cleaning Service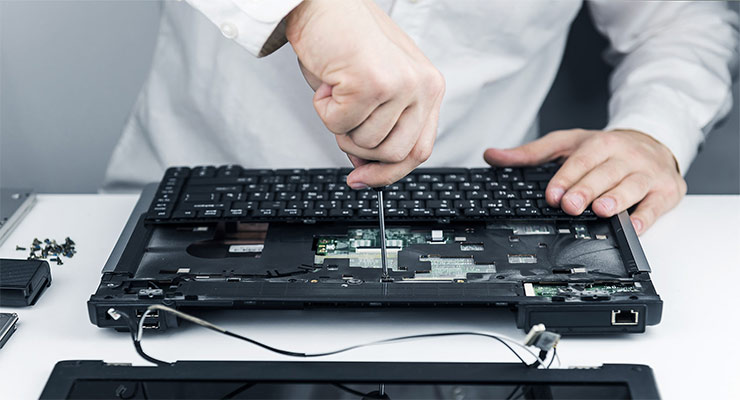 Our laptop screen repair service is quick. We are often able to replace a cracked or broken screen on the same day. Our laptop screen replacement service is convenient. You can come to one of our shops, or we'll come to you. We offer callout repair services to anyone inside the M25 boundary. From Epsom to Bromley, Watford to Chigwell, we'll either visit and repair your laptop screen on the spot, or we'll pick up your machine, take it away, and deliver it back to you at a convenient time.

We can call in at your home or place of business whenever you like: our engineers even work on evenings and at weekends.

Our laptop screen repairs are guaranteed. All new parts fitted by our engineers come with a year's guarantee. And because we're local, you won't have to wait for days for us to get the parts in. If it isn't done for you today, it will be tomorrow. Our laptop screen replacements are carried out by professional, experienced engineers, who understand that a broken laptop can be a disaster. If you're panicking about a late project, lost data, or not having anything to entertain the kids with on a rainy day: don't worry. We'll have a new screen in and your laptop working perfectly just as soon as you can say
Laptop Fan Replacement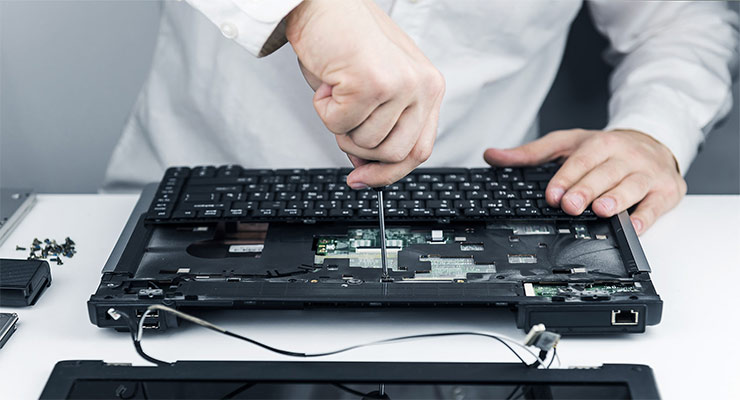 Our laptop screen repair service is quick. We are often able to replace a cracked or broken screen on the same day. Our laptop screen replacement service is convenient. You can come to one of our shops, or we'll come to you. We offer callout repair services to anyone inside the M25 boundary. From Epsom to Bromley, Watford to Chigwell, we'll either visit and repair your laptop screen on the spot, or we'll pick up your machine, take it away, and deliver it back to you at a convenient time.

We can call in at your home or place of business whenever you like: our engineers even work on evenings and at weekends.

Our laptop screen repairs are guaranteed. All new parts fitted by our engineers come with a year's guarantee. And because we're local, you won't have to wait for days for us to get the parts in. If it isn't done for you today, it will be tomorrow. Our laptop screen replacements are carried out by professional, experienced engineers, who understand that a broken laptop can be a disaster. If you're panicking about a late project, lost data, or not having anything to entertain the kids with on a rainy day: don't worry. We'll have a new screen in and your laptop working perfectly just as soon as you can say